Defense Maritime Solutions Diving Services (DMS Dive) is an expansion of DMS' long existing marine propulsion, shaft seal and propeller repair business in support of Wartsila OEM sales, warranty, repair, and service offerings. DMS Dive, a US based extension of Wartsila Underwater Services of Europe, is available worldwide to perform a full range of public and private vessel waterborne services but specializes in underwater ship husbandry & inspection (UWILD) and expedited light salvage.
DMS has reliably served both private and public maritime clients for more than 30 years by providing quality work, in a safe way and at competitive pricing. DMS Dive adheres to USCG, CAL/OSHA, ADCI and IMCA standards and is interim ISO Certified in 9001:2014, 14001, and 45001. Certified for ship/barge loadout and operation available for expeditious deployment.
An underwater service provider with a team of factory-trained, industry-certified diver technicians and supervisors operating on a global scale. DMS Diving division has a full compliment of underwater surveillance equipment allowing for inspections, video, and photography. Having TWIC, Secret/TS eligible divers makes DMS the optimal choice for military and government dives.

That, combined with its industry-specific product training programs and access to Original Equipment Manufacturer (OEM) products and solutions, position us to offer technical maritime support and solutions that are not available through other diving companies. Our innovative approach, outside-the-box thinking, and ability to handle warranty claims have proven invaluable to customers, which is why DMS Diving Division is considered the OEM's underwater service provider of choice.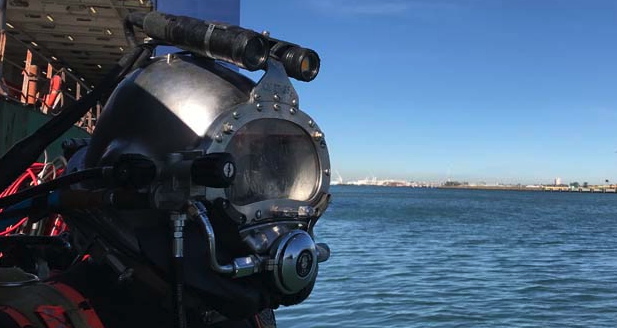 CONTACT US
Defense Maritime Solutions, Inc.
3617 Koppens Way
Chesapeake, VA 23323
757-558-3625
---
DMS provides waterborne ship repairs and inspections that minimize the need for dry docking, saving time and money.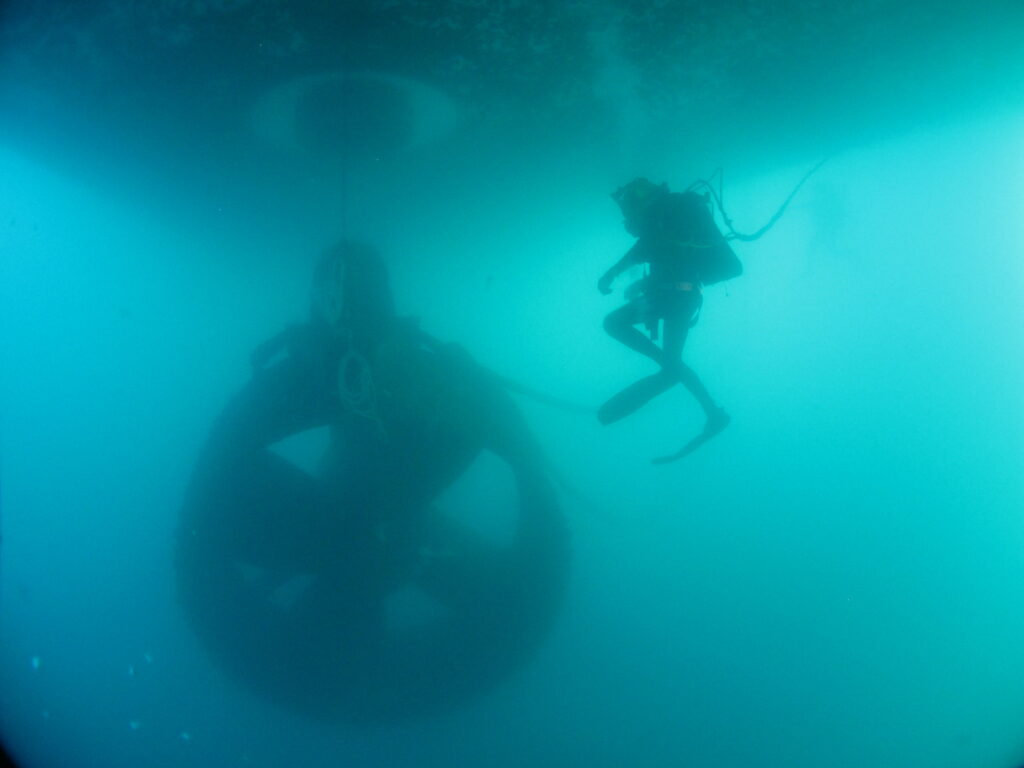 Areas of Expertise
Our diving capabilities can be divided into the following areas of expertise.
Marine Engineering
R&D T&E
Expedited Light Salvage
Infrastructure Repair
Ship's husbandry
Oil and gas
Inspections, video, and photography
| MACHINERY AND EQUIPMENT

We have underwater factory-approved repair options available, executed by trained and certified technicians. Environmentally conscious equipment configurations that utilize the latest electric-driven compressors and support equipment.

Product improvement and procedure development together with major Original Equipment Manufacturers (OEMs) allow us to provide a safe, reliable, and cost-effective underwater service.

Our offerings include:

Tunnel thruster internal repairs
Hub, blade/seal
Complete lower gearbox exchange
Stabilizer fin afloat repair and complete replacement
Waterjet repair and lower gear replacement
Approved underwater rudder repairs
ICCP, speed log, and other sensor replacement and repair
Engineering support
Remote Operated Vehicles (ROVs)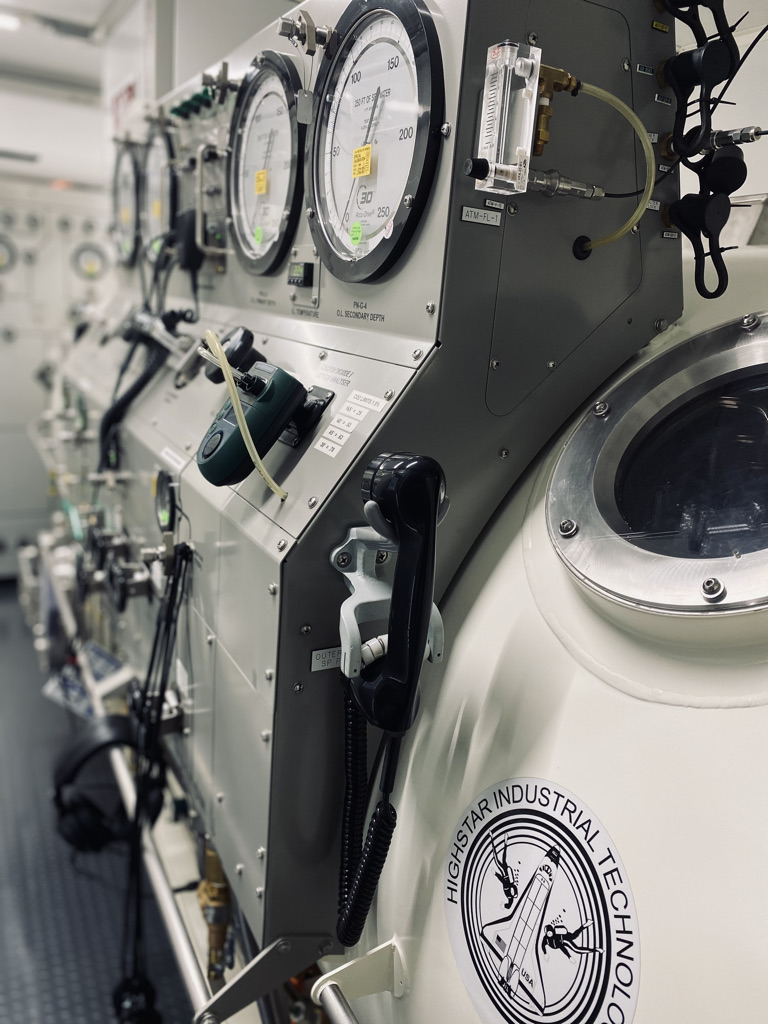 | SHIP'S HUSBANDRY

DMS adheres to USCG, OSHA, ADCI and IMCA regulations, and all of our divers maintain current 'fit to dive' status and ADCI certification. As a team we've performed hundreds of seal repairs propeller changes, sea chest isolation, rudder replacement, and full hull inspection and surveys.

Our purpose built, hand selected, team of former military divers and experienced commercial divers gives us a unique experience base. We are confident in each project undertaken because of our vast experience in military vessels as well as commercial. We have an industry level understanding of the challenges and expectations for our clients both commercial and military.

We are a division of Wartsila North America, and we are the OEM representative for a large variety of marine propulsion units. Our access to technical training, our experience in product design, and the emphasis we place on team and process testing, have enabled us to deliver an exemplary service to the maritime industry.

Our Ship's Husbandry services include:

UWILD inspection to extend periods between drydocking
CPP blade grooming and/or change
Waterjet lower gear and nozzle replacement
Hydraulic actuator inspection, repair, and replacement
Lip-type seal bonding and spacer ring installation or removal
Wet repair and replacement of face-type seals
Seachest isolation
Thruster shaft and blade seal upgrades
Fin stabilizer shaft and crux seal repairs
Hull and running gear cleaning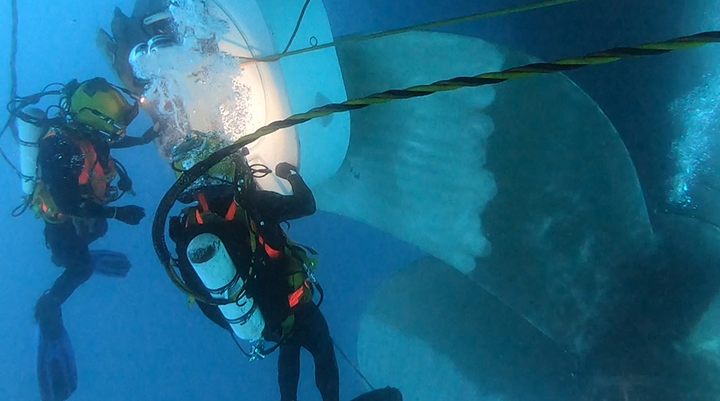 | OIL & GAS

With resources located all over the world, DMS Diving is positioned to provide expeditionary response offshore projects ranging from minor pipeline inspection to valve replacement. Our lightweight footprint and team of in-house planners make us the obvious choice for complex jobs and those in remote locations.

Over time, we've developed a strong reputation for being a globally present, reliable, fast-response partner when it comes to underwater inspection, repair, and light salvage.

Our underwater offshore services include:

Salvage and recovery
Pipeline and wellhead inspection
NDT inspections
DP thruster inspection, repair, or replacement
Rig shutdown support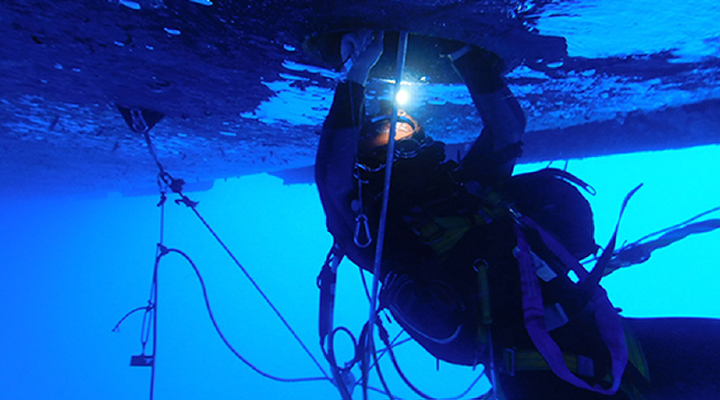 ---