DMS combines depth of experience with rigorous inspection and advanced diagnostic capability to solve complex operational challenges and provide insightful recommendations to help customers achieve their goals.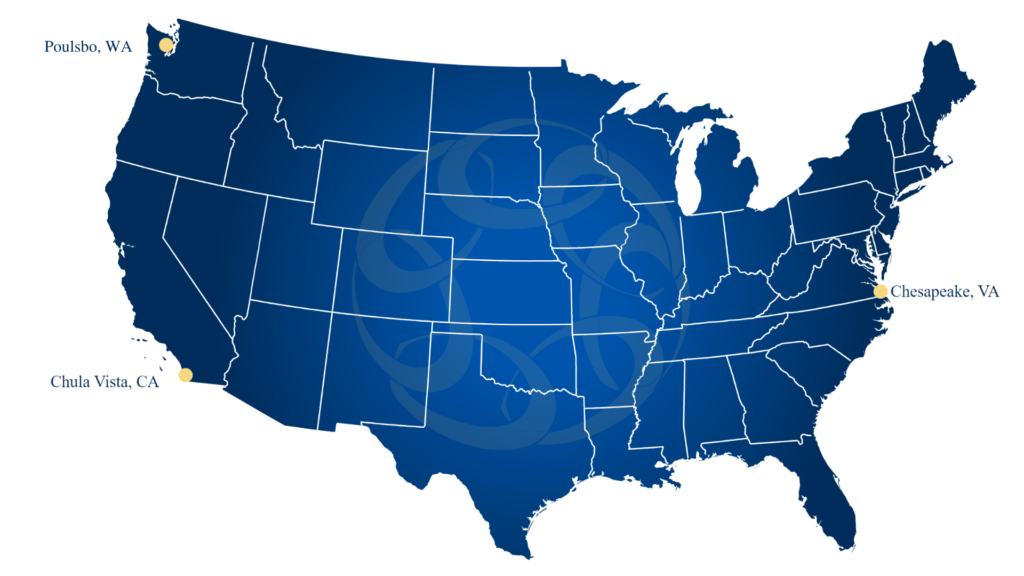 With strategically placed repair facilities on both the east and west coast and the capability for in-situ repairs, DMS is ready to assist anytime, anywhere!
Propeller and Waterjet Repair Services
DMS is one of the leading propulsor/propeller repair facilities in the world with over 30 years of propeller repair experience. We provide cutting-edge propeller and impeller repair, specialized propulsor repair, testing and prototyping.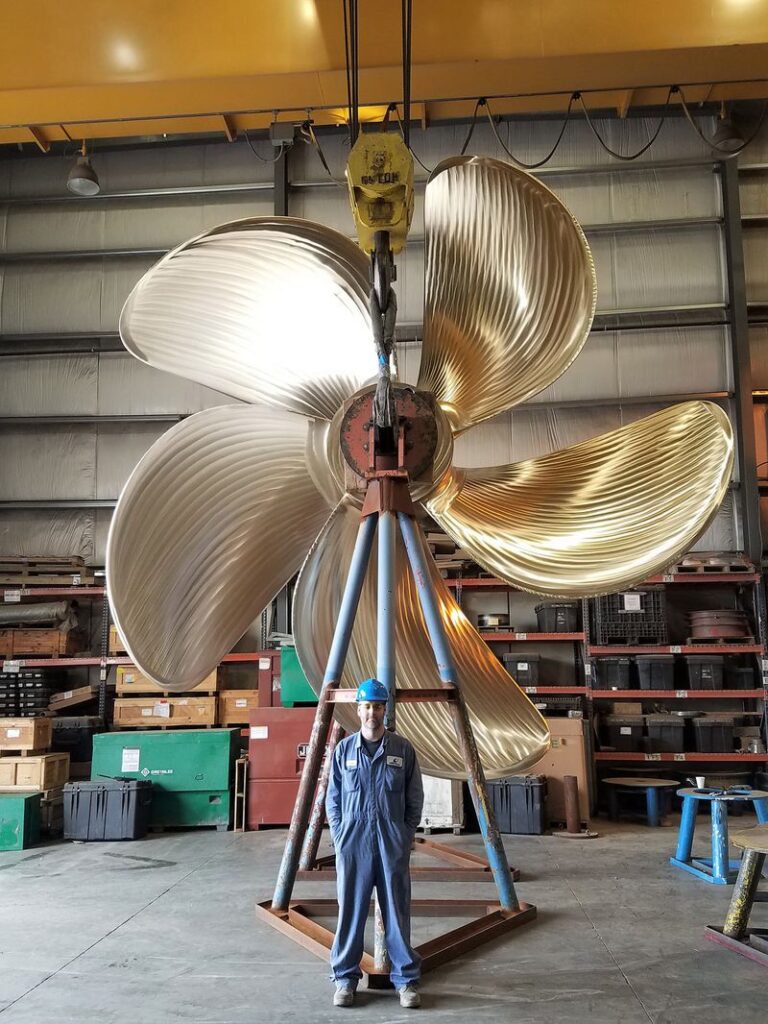 Welding
Machining
Cleaning/Polishing
Static and Dynamic Balancing
Hot and Cold Straightening
Blade Surface Gage Fitting
Blade Pitching
Eye Bolt Hole Repairs
Prairie Air Channel Repair
Hub Bore Repair
Advanced Metrology
Stress Relieving
NDT Services
AMPP Blasting and Painting
Packaging and Preservation
Certifications & Qualifications
ISO 9001-Quality, 14001-Environmental, and ISO 45001-Health & Safety
ABS/NAVSEA Weld Qualifications
DNV and Lloyds as needed
NAVSEA Certified Visual Technical Inspectors
NAVSEA Certified Dimensional Inspectors
NAVSEA Certified Ducted Propulsor Inspectors
NDT (VT, PT, MT, and UT) Certified Employees
General Repair and Overhaul Services
Thruster Assembly and Repair
Valves
Pumps
Heat Exchangers
Air Compressors
Air Conditioning and Refrigeration
Engineering Services
---
Field Services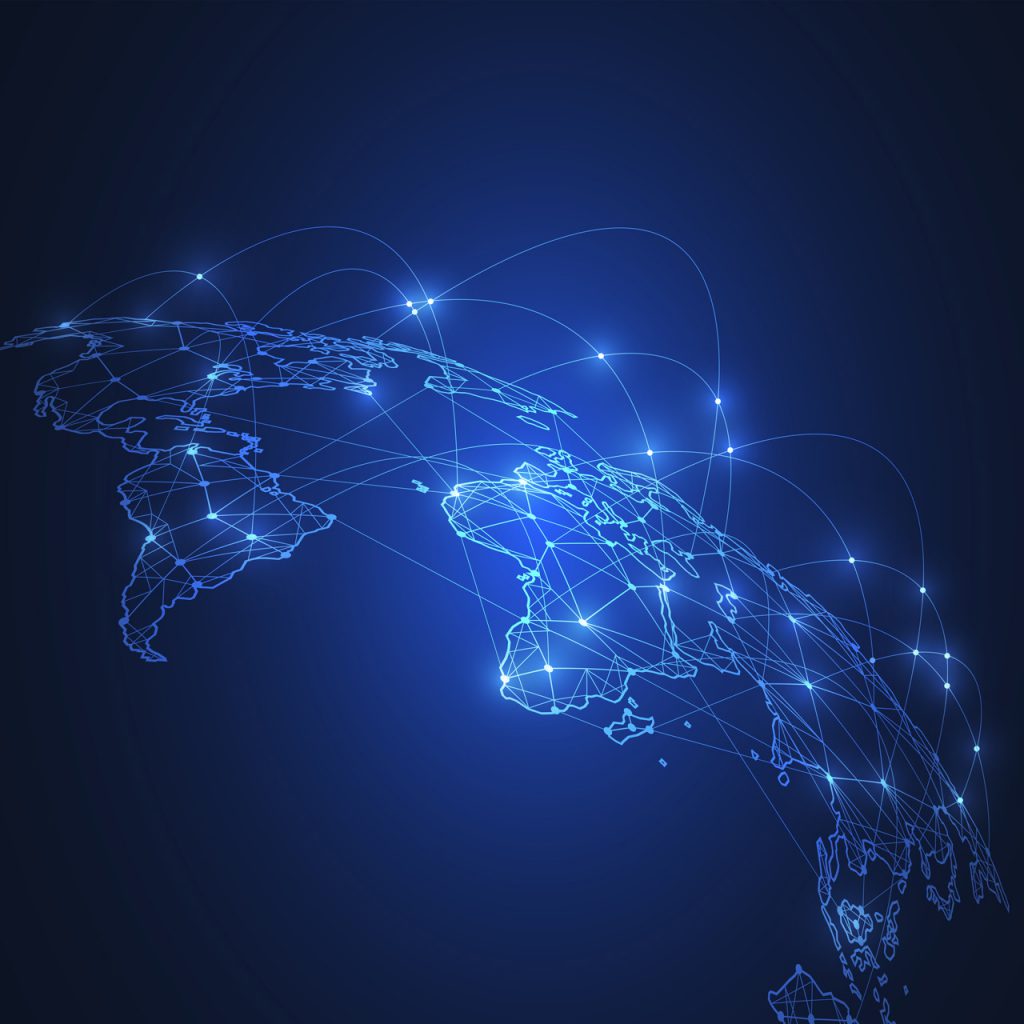 Anytime, Anywhere Solutions Provider
Our qualified team of technicians are ready to dispatch anywhere in the world!
Turnkey and tech rep service available
NAVSEA 009-90 Qualified Reps
Maintenance, Repair and Overhaul Services
Modifications and Upgrades
Expert Engineering Resources
Remanufacturing
Underwater Repair
As an OEM service provider, we offer the latest:
Upgrades, Technologies, and Repair Methods
Certified Maintenance and Repair Methodologies
Capabilities
Seals
M Series Seals
E Series Seals
A Series Seals
PSE/FSE Seals
Bulkhead Seals
Pump Seals
Vulcanizing Rubber Seals
Mk1 and Mk2 Lip Seals
4BL and 4AS seals
In Situ Repairs
Waterjets
Thrusters
CPP Hubs
FPP Propellers
Gear Boxes
Line Shaft Bearings
Thrust Bearings
Stern Tube Bearings
Hydraulics
Hydraulic Couplings
Basic Electronics
LMM/LMP Lips Controls
Lips UNIC Controls
Lipstronic 7000 Controls
ZA40 Sulzer Engine
W32 Engine